TV Made Easy

Are you paying too much to the cable company?

Yes, of course!
Take back control of your entertainment.
Watch the live streaming TV shows & movies you want
whenever, wherever, at an affordable price.

Throw that cable bill out the door!
No Contracts
Sign up today and cancel anytime.
Pay month to month
No Setup Fees
Mobile Friendly
Our easy install application is Android Mobile friendly. Don't have an Android Device?
No problem, our service works on all platforms!
Highest Quality
XKing TV's IPTV service is delivered to you in 720p – 1080p – FHD.
And our EPG (TV Guide) is second to none.
Server Stability
No more freezing or buffering. Just perfect FULL HD streaming. Our networks are always ready with our powerful streaming servers and a team to support and manage all systems.
Live Sports
We have the highest quality sports packages. Our own match centre that makes finding your events simple! We have all the NFL, MLB, NHL, NBA sports packages as well as soccer from around the world, Boxing/UFC and everything else!
TV Guide
Top quality episode programming guide (EPG) You will always know what's playing on your channels.
Device Support
Our services can be used on a number of different applications and devices. We have our own android apps. You can also stream our services on Fire TV, Amazon Firestick, XBOX, PS4, Smart TV, PC, Mobile devices, KODI and many more!
Premium Channels
We want you to have it all! We have all the HBO, Starz, Cinemax, Sky Cinema and many more premium movie channels for you to enjoy! We also have an extensive VOD. Library.
Disney+ Prime & Netflix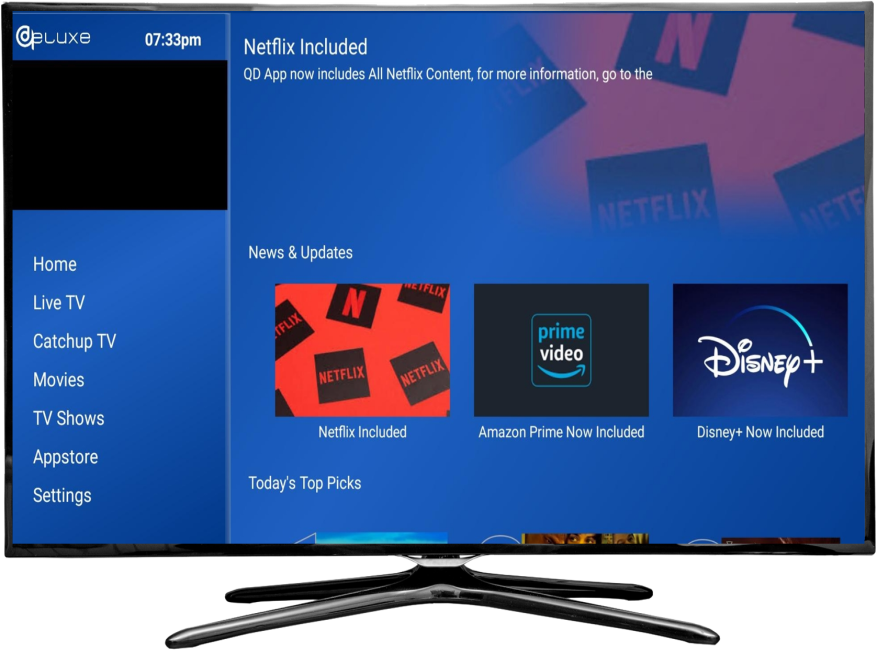 Movies & Series from Disney+, Netflix & Amazon Prime are all now included within their very own categories.
XKing TV is one of only a few IPTV providers to have everything included in the 1 subscription.
Gangs of London

British Drama Series
Tells the story of London being torn apart by the turbulent power struggles of its international gangs and the sudden power vacuum that's created when the head of London's most powerful crime family is assassinated.
Whyte V Povetkin

Manchester – July 4th
Dillian Whyte vs. Alexander Povetkin is an upcoming heavyweight professional boxing match contested between the defending WBC interim heavyweight champion Dillian Whyte and former heavyweight world champion Alexander Povetkin, with Whyte's WBC interim title on the line. The event was originally scheduled to take place on 2 May 2020 at the Manchester Arena in Manchester, England, but on 30 March it was announced that the event had been rescheduled to 4 July due to the 2020 coronavirus pandemic.
On The Go?
Open our branded App, enter your username & password and start enjoying today!
99% Uptime Guarantee
There's nothing more frustrating than losing service in the middle of a tense scene. That's why we use multiple servers worldwide to deliver live TV whenever you want it. Virtually eliminates downtime. Plus, channel speed is lightning fast. No more annoying lags.

Hesitant to make the switch?
Our service is 100% commitment-free – no contract, no hidden fees & you can cancel at any time.
There's not even an installation guy to interrupt your day.
*Setup with PayPal for instant activation!.