How to set up a Smart TV (LG or Samsung)
XKing TV service uses a media controller app called 'Smart IPTV', this app is free to use for a period of some days.
ONLY 3 Steps
1 – 
Go to the 
Samsung 
or 
LG Smart TV
app store
screen 
and search for the 
'Smart IPTV
' app with the following logo. 
 . If the app is not displayed on the main screen you may have to search for it in 'All Apps' or 'Updates'.
2 – 
Launch the '
Smart IPTV
' app and Make a note of the '
MAC Address
' which is displayed on the screen.
Now you can see your 
MAC address
 on the right side of your screen
3 –
 Send us the MAC address of your TV using the options when purchasing your subscription to activate your IPTV subscription automatically once the payment is made
( This is only for 
Samsung
 and 
LG
 Smart TV )
How To Install on Firestick/Android
This guide will show you how to Install our IPTV services on Firestick & Android Mobile devices. This is done in 2 STEPS.
FIRST STEP I will show you how to install both Downloader & Filelinked APP on an Amazon Fire TV Stick. Installing Filelinked is essential so we can then install the actual IPTV Apps. To do so, we must side-load Filelinked application due to the fact that it isn't available inside the Amazon App Store.
If you're running an Mag Box, iOS or Apple Mobile device, other apps are available from us. Please contact us for more details.
Legal Copyright Disclaimer: XKing TV does not verify whether IPTV providers hold the proper licensing for content delivered through said service.  XKing TV does not endorse or promote illegal activity tied to streaming or downloading copyrighted works. The end-user shall be solely responsible for media accessed through any service or app referenced on this Website. Referenced applications/addons are not hosted by XKing TV and this guide is for educational purposes only.  
FIRST STEP
How to Install both Downloader & FileLinked on Firestick & Fire TV (Assuming you already have an amazon account setup on firestick and have activated 1-click payment method otherwise you wont be able to download anything)
1. From the Main Menu scroll to hover over Settings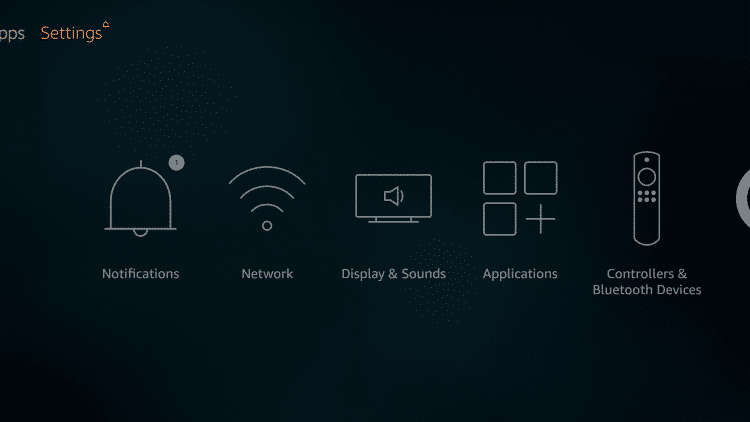 2. Click Device or My Fire TV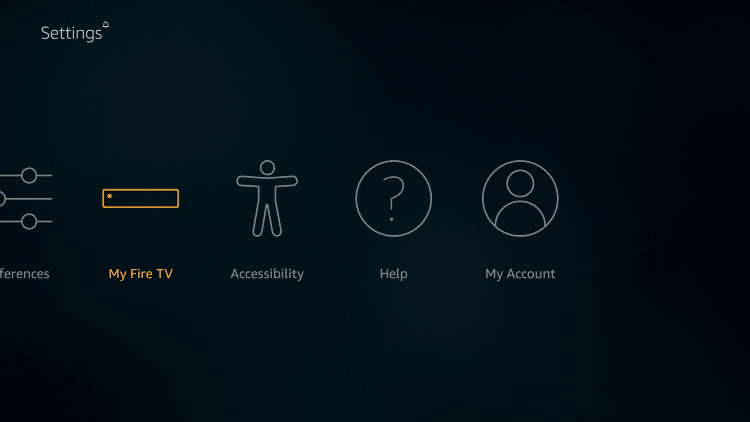 3. Choose Developer Options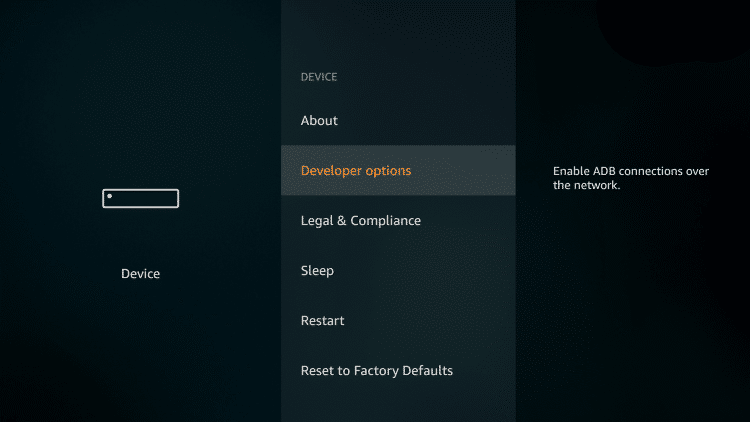 4. Click Apps from Unknown Sources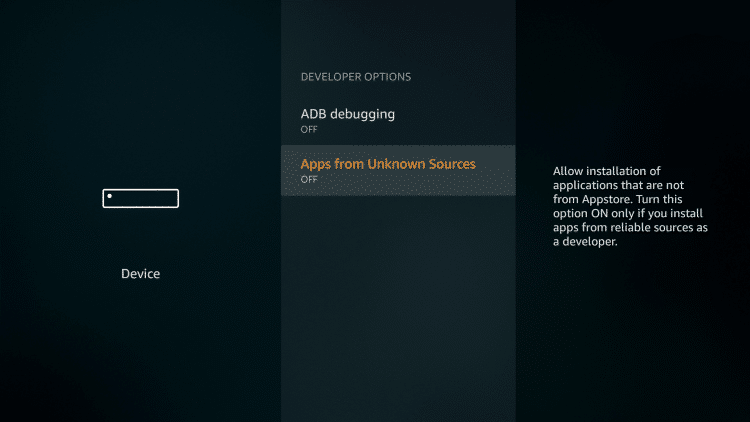 5. Choose Turn On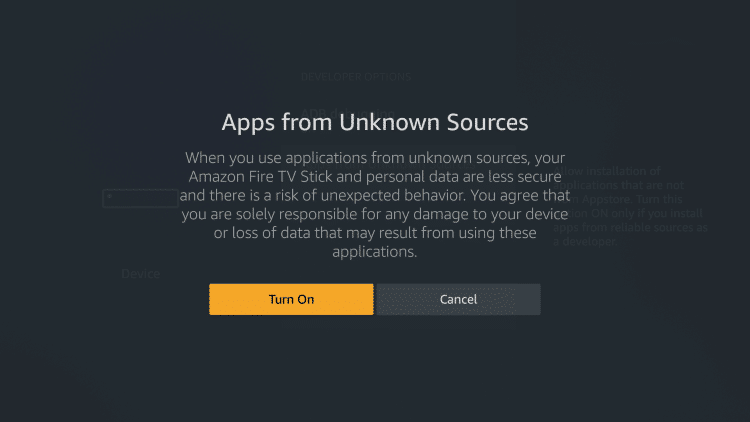 6. Return to the home screen and hover over the Search icon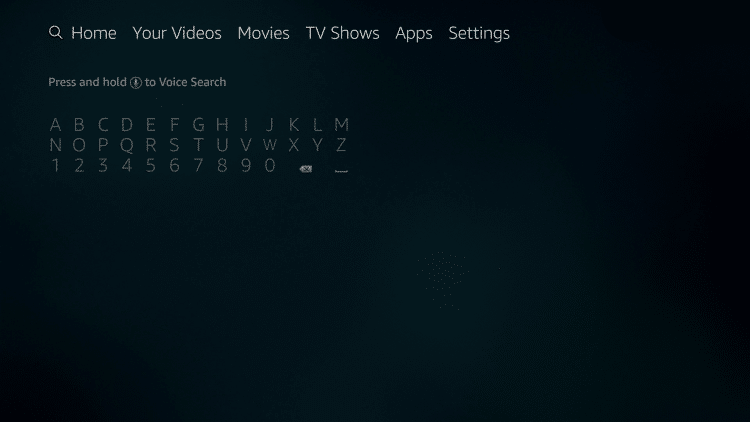 7. Type in Downloader and click "Downloader" which appears toward bottom in a list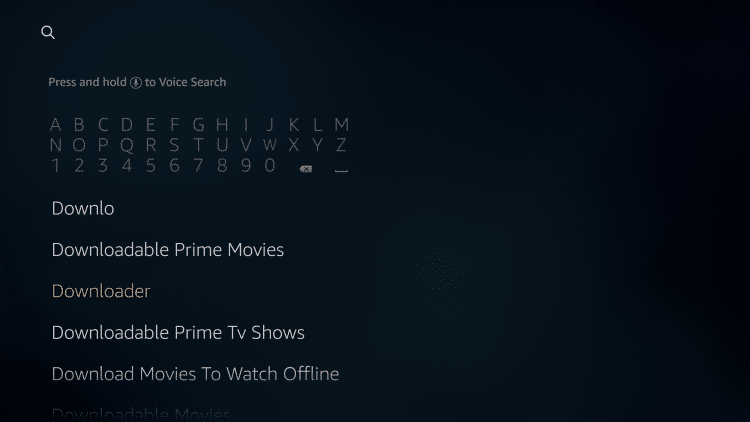 8. Select the Downloader app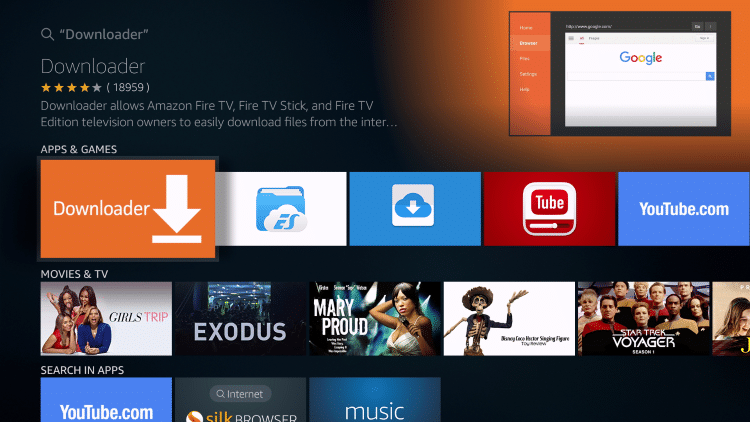 9. Click Download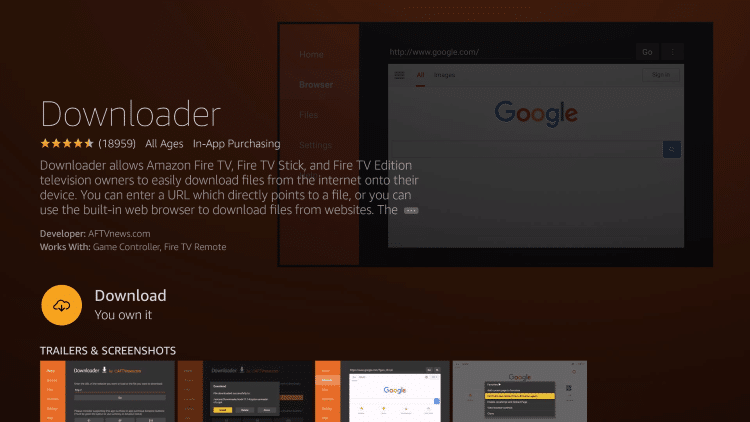 10. Click Open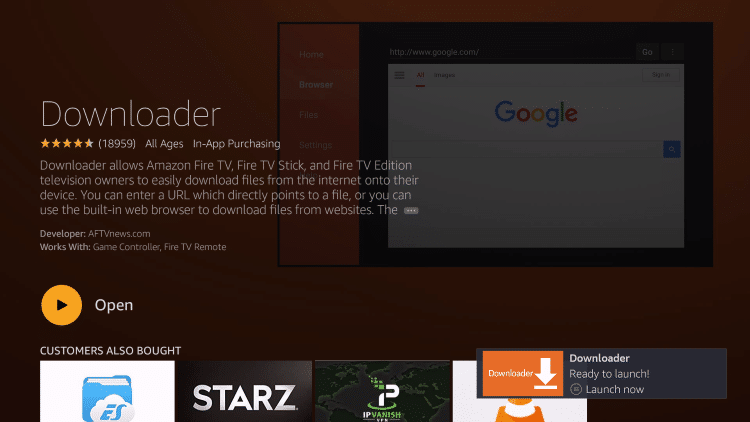 11. Click Allow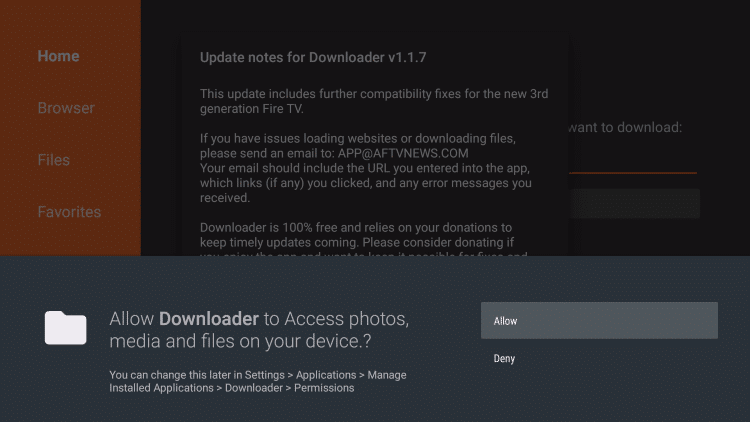 12. Click OK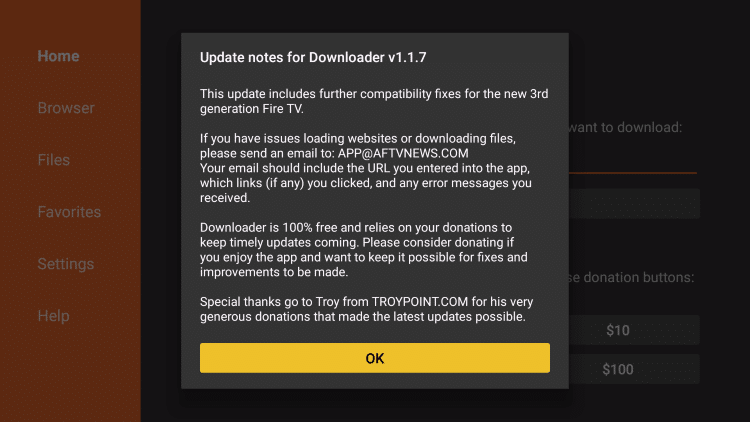 13. In the address bar, type the following URL: troypoint.com/fl and click Go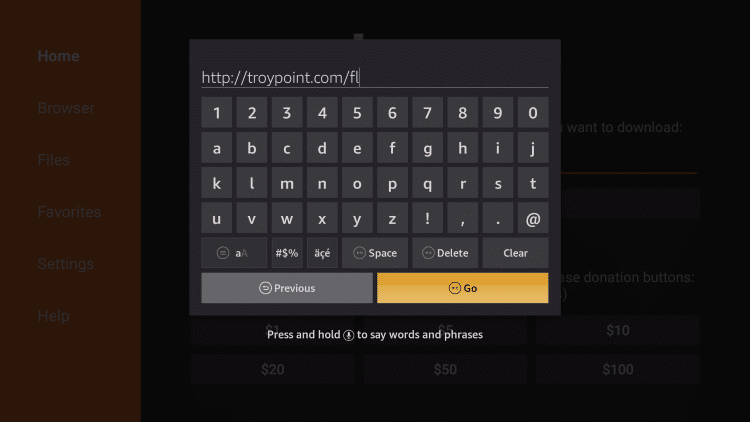 14. Click Install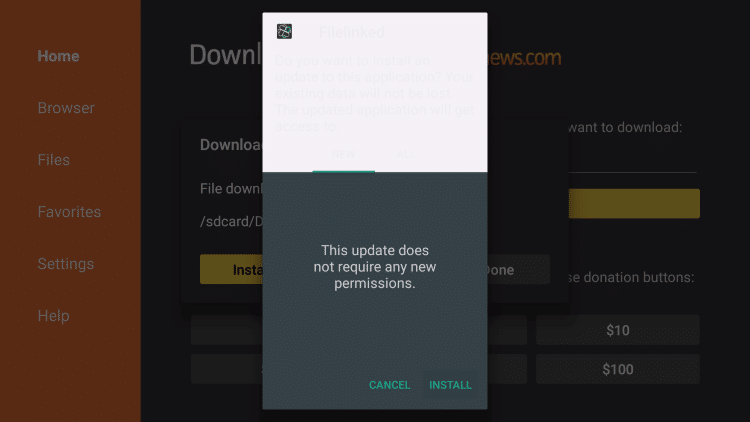 15. Click Done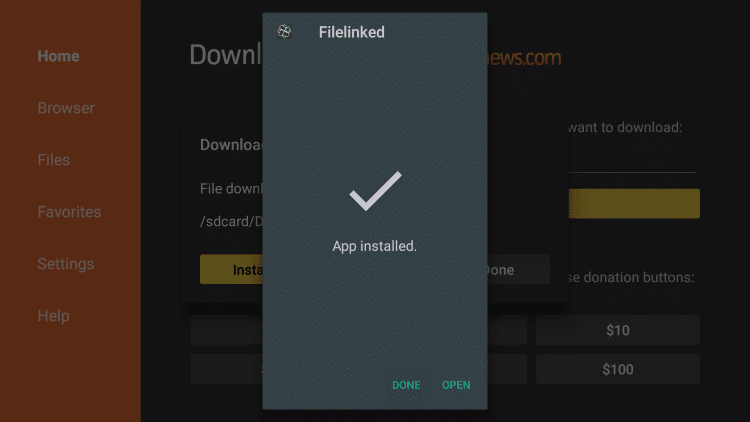 16. This will return you to Downloader. Click delete to remove the file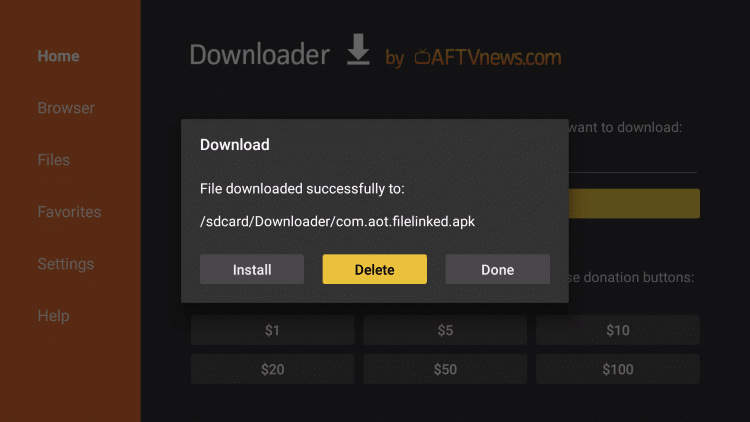 17. Click Delete again
18. Return to Fire TV home screen and under Your Apps & Games scroll to the right and click See All
19. Scroll to the bottom to hover over FileLinked and click Options (3 horizontal lines)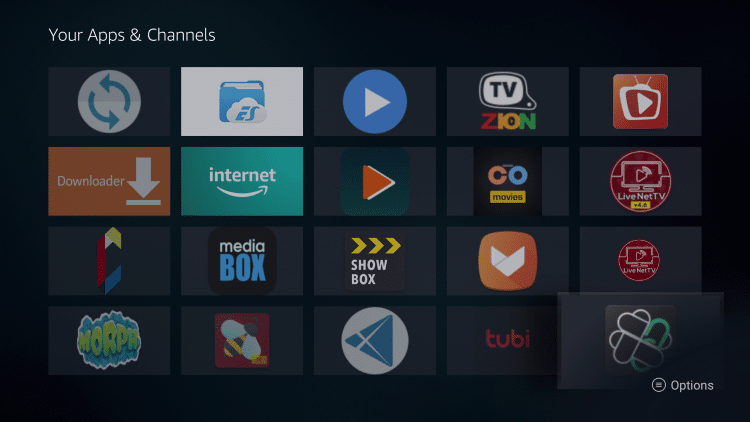 20. Click Move to front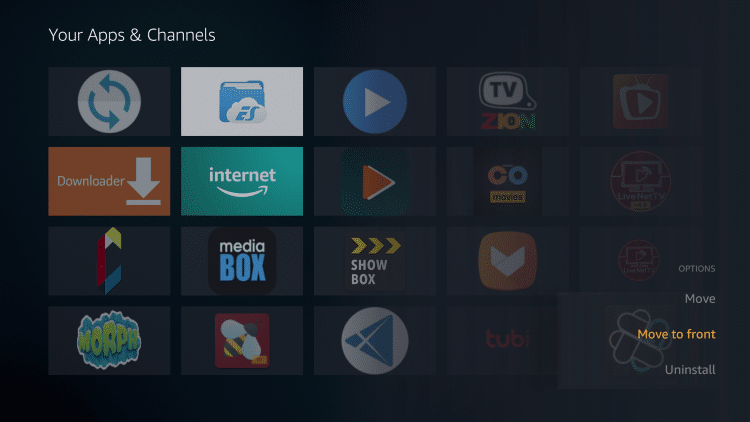 Installation is now complete!
You can find FileLinked on your device's home screen for easy access.
SECOND STEP
We are now ready to install the actual IPTV apps that will enable us access to thousands of Live TV, VOD & Series.
1. Locate, select & load up the application that you just downloaded on your firestick called Filelinked. You may see this screen popup first. Its advertising just and it's best to IGNORE it so just hit DISMISS green button at bottom.
2. Next screen you should see will be the main screen. From here it will prompt you for a code. At this point type in 87481943 and click continue and if it prompts you to enter a PIN. Enter 1088
2.2 Due to ongoing issues with the VOD/Series from within the apps we now need to charge separately for these. If you wish to avail of these services they will cost an additional £20 for a years subscription.
Alternatively there are a few FREE Movie/TV Series Apps available. We recommend Cinema HD. To download this when you are prompted for the code in filelinked instead of choosing the one listed above type in 95565241 and click continue. There is no PIN required for this one
3. Great we are slowly getting there. You will now more than likely get another advertising screen pop up shown below. Like before just hit the DISMISS button.
4. Finally we have access to a large selection of apps for you to choose from. You can choose to install just 1 or try all of them. They will all access the same IPTV material just look slightly differently and it's really personal preference as to which one you choose. Login details will be exactly the same on each one.
5. Let's say we choose the first one on the list. Sly x. To install click the button highlighted in red. You will then see the progress bar showing that its downloading.
6. Once we are finished downloading it the icon on the right hand side should change shape.
7. At this stage click on it again and you should be prompted if you want to install it. Of course we do so select install.
8. App installation is now complete! Open the app to begin the setup process:
THIRD & LAST STEP
Installing the IPTV Apps.
1. After opening,  you will see the "Enter Login Details Screen". Enter your Username & Password credentials as supplied to you when you purchased your subscription.
2. The main IPTV screen should now appear.
3. This app should automatically pull from our servers all updates to ensure you have the best viewing experience and are receiving all possible channels, movies and box sets that's are available to you but if it doesn't then you may see a screen like this from time to time depending on the version of IPTV app you have downloaded.
Live TV channels.
We have thousands to choose from ranging from Entertainment, Sports, PPV, Wrestling, 3PM Kickoff football, movies, box sets etc.
Movies On Demand (VOD)
XKing TV provides more than just Live TV. We also have a Movie Section (VOD) where you will be able to select from thousands of films on demand. The films are placed in different categories to make them easier to find OR there is even a useful search bar at the top (Highlighted).
SERIES/BOX SETS
Dont fancy a movie then how about browsing thru hundreds/thousands of Box Set/Series. We have a lot to choose from from Spooks, Only Fools & Horses to more recent ones like Gangs Of London or Money Heist. Both Sky Exclusives, Netflix, Amazon Prime, Apple TV+ they are all there waiting to be viewed.
Powered by HTML5 Responsive FAQ